Free shipping
Free shipping
on all orders over 100€*
Le Glazik Products
Le Glazik's products, inherited from the know-how of Breton women workers for more than 90 years, draws on its roots to offer new elements in its collection every year, or new colours on its iconic products, of which it is the specialist.

It is always with the will to offer products in the best raw materials with the best manufacturing that the family house guarantees its customers clothes that will last over time. It is not uncommon to come across a Le Glazik product in a second-hand shop that is already more than 30 years old and will set off again for new adventures, or to find the children of customers who have appropriated clothing that has become unique with an inimitable patina.

The longevity of the products is in the DNA of the brand, such as its slogan since 1928: Time will pass, Le Glazik will hold!
---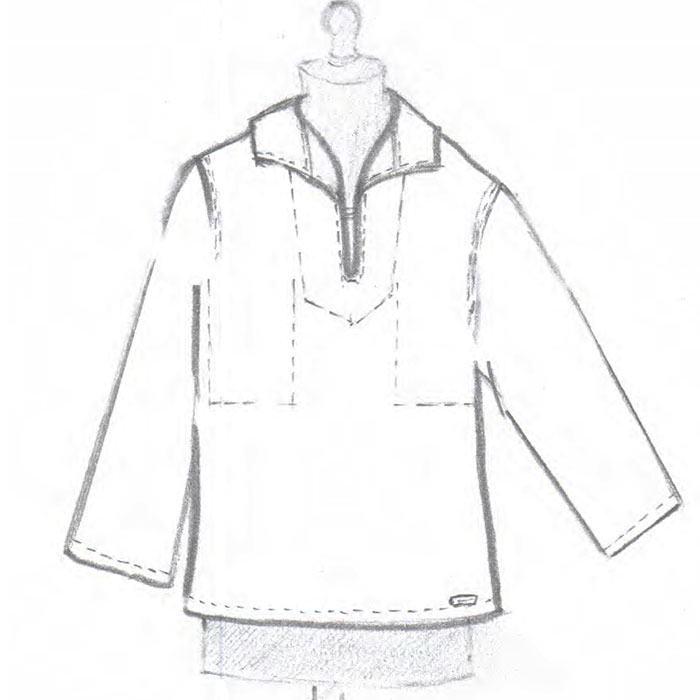 The smock used to be the workwear outfit of the fishermen in Brittany, being both functional and elegant. 
Pierre Guichard, a young entrepreneur, launched in 1928 in Quimper, the first factory of ready-to-wear workwear for sailormen ; formerly the wives' sailormen was obliged to sew their workwear garments : peacoats, canvas fatigue pants & smocks.