Le Glazik was born in 1928 at Quimper. Its name comes from Glazik country, in the southern Cornouaille. The inhabitants of Quimper and the vicinities used to wear a characteristic blue vest ; and Glazik means in Breton "little blue". Hence the name of the country and the brand based there.
---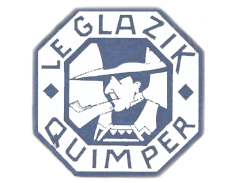 In 1928, M. Guichard, a textile salesman and M. Le Pape, a tailor, set up together a workwear manufacture for Cornouaille inhabitants and Southern Finistere's sailormen. At the head of a small, ten-workers factory based at Quimper, in Pontigou street, they were among the first entrepreneurs to provide quality professional ready-to-wear for all in the region,
Ar Vro C'hlazig,
Glazik country
. Four years later, M. Guichard bought back the shares of his partner.

At that time, workers and sailormen made themselves their clothes from hemp or cotton canvas, coming from the Maine region and used for boats sails.
Le Glazik
got
quickly
famous amid the professionals for the resistance of its canvas pants and smocks. This canvas, enhanced by the patina acquired gradually, still pertains to the core image of the brand. Each port had its own colour, hence sailormen's smocks did.

Under the guidance of the founder's daughter,
Le Glazik
broadened its range of garments by adding woolen pants and jackets, thick woolen coats ; its must-wear reefers, duffel-coats, kabigs are used to be worn by generations of sailormen and keen seaside people, who vindicate genuine products with a real history & savoir-faire behind them.
Le Glazik
, being iconic for generations, provides each season fashion collections for men and women with a stong sea-centric identity and widely known quality for garments and canvas, proving its lifelong motto :


"
Time will pass, Le Gazik will last
".
Le Glazik
is, for everyone sharing Seamen's values, the last historical manufacturer of genuine French reefers, smocks and Breton pants.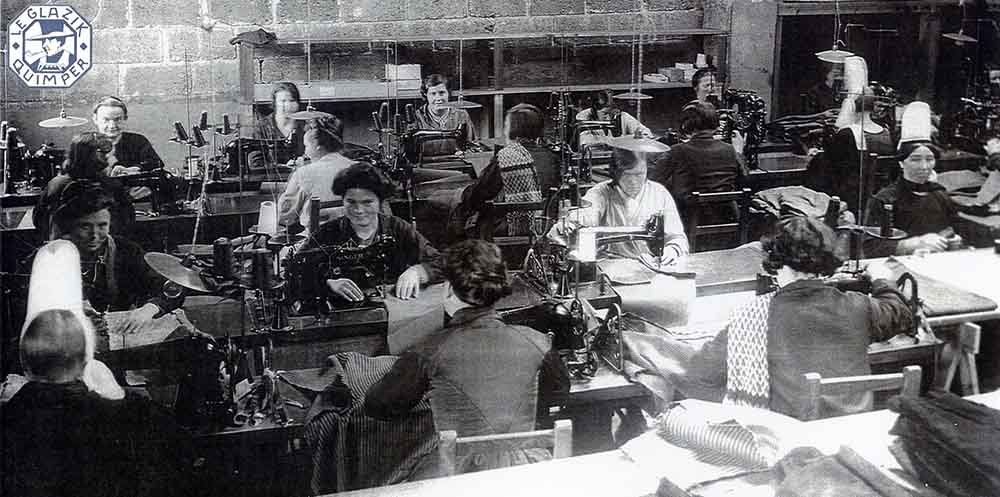 Picture of Le Glazik workshop in the early 30's, rue du Pontigou at Quimper