Free shipping
Free shipping
on all orders over 100€*
The genuine French sailor's smock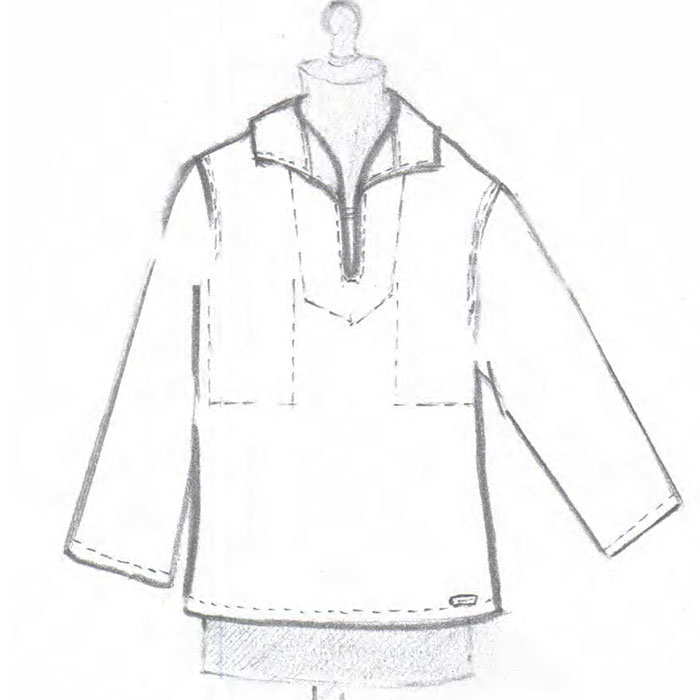 The sailor's smock is a must-have for any sea-goer cloakroom. 


The Breton Smock
Is :
- authentic, because it had been the sailormen's  workwear jackets for centuries. The smock was designed and made for precise functional needs. 
- iconic of Brittanny in being immediatedly associated with the region and the brand LE GLAZIK, given the family business is the original manufacturer since its foundation in 1928. It is a reminiscent of a region with a strong identity, or proudly asserting one's roots. 


The smock is a madeleine of Proust of Brittanny and seaside holidays, the symbol of a lifestyle going through time and generations, that we love sharing with friends or relatives.
A Brief History of the Smock...
Formerly, before Le Glazik brand foundation, the Breton sailormen used to manufacture themselves their smocks from the remnants of boat sails fabrics.

Already Eco-friendly before the invention of the concept, the smocks recouped the cost of resistant - so expensive -  fabrics. But the making process was  not easy for the tough sailormen, more seasoned with net-mending than sewing....



Pierre Guichard en 1946

That is the reason why Pierre Guichard, a native from Finistère, founded at the end of his military service along with one of his friend of the army, one of the first Breton textile factory. It was the first workshop dedicated to quality marine clothing.


The brand gets quickly renowned amid sailormen for its quality of making and the solidity of its garments.

The genuine Breton smock is still Le Glazik one.
La fabrication
La vraie vareuse est un vêtement fonctionnel & technique bien défini par ses caractéristiques qui n'ont pas évolué pendant un siècle. 
Les caractéristiques
Pour la fabriquer, il ne faudra pas moins de 8 grandes étapes de fabrication principales, Toutes nécessitant des machines différentes et des guides de machine bien spécifiques, eux aussi ancestraux. 
A genuine sailor's smock has clear technical features designed for solidity : 
- flat seams for the whole solidity of the smock ,
- stop points for tear-proof pockets,
- a strong back yoke, because the sailormen used to carry on their shoulders heavy jute bags or fishing nets,
- a very resistant canvas, made to be wear-and-tear-proof. This genuine 100% organic cotton fabrics , exclusive to Le Glazik, is environment-friendly for 30 years, and will acquire patina.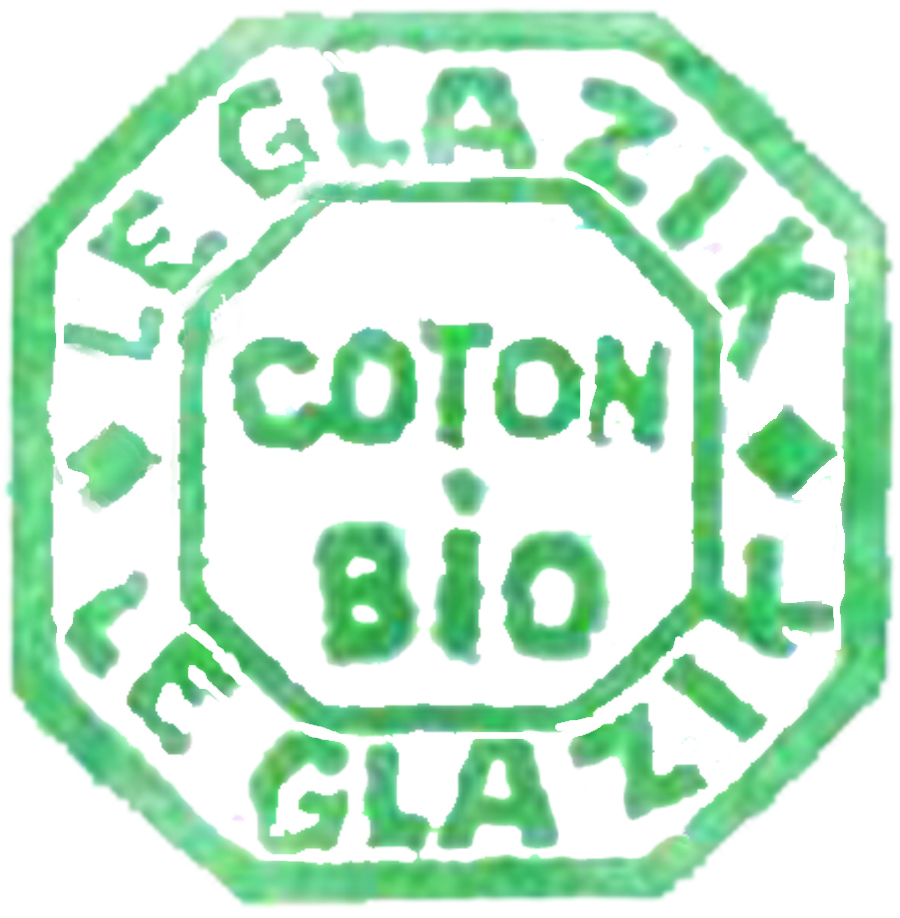 A piece of work outfit
As a work garment, the smock has safety features :


- button & pockets inside the smock, to avoid getting caught in the ropes or losing stuff in case of large swells,


- a limited botton width, to avoid getting caught, 

- a sufficient chest width to slip into the smock in being confortable.

A palette of colours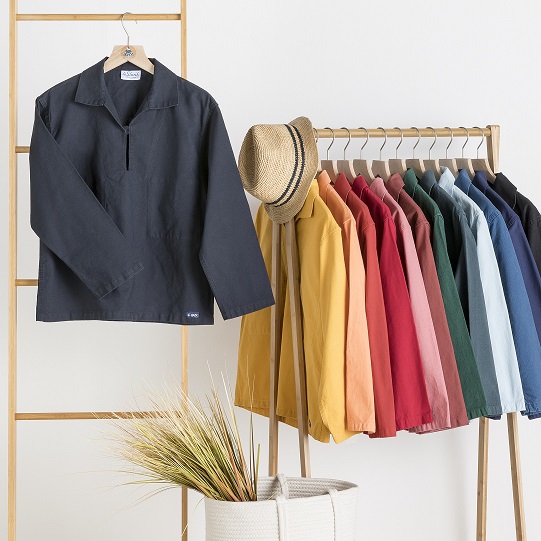 The numerous colours of smock stem from Breton sailormen's traditions : each harbour had its "assigned" colour. Thus, every sailors could visually identify the home port of the other ones they "sailed accross with", and this way ensure that everybody respected the fishing areas...


The smock had a trick : the sailors used to wear upside down for Sunday : the front face was dedicated for labour days, the (clean) back face was dedicated for social life : mass, events, parties... and the pocket was easier to reach.



A garment made to last
Il n'est pas rare de croiser dans les friperies et boutiques vintage de vieilles vareuses : ce seront forcément des Le Glazik. Parfois à peine marquées par leur première vie,  celles-ci seront tout à fait prêtes pour repartir à l'aventure avec leur nouveaux propriétaires, gage une nouvelle fois de leur qualité et longévité. 


Nos clients sont notre meilleure publicité, fidèles à la marque et au produit, beaucoup sont ceux qui la remplacent après de nombreuses années de bons et loyaux services.

Nombreux sont aussi les professionnels de la mer à porter ce vêtement, que ce soit en compétition ou en plaisance. 

Le célèbre marin Eric Tabarly en vareuse.
Comme notre slogan l'indique depuis notre fondation, "Le temps passera, Le Glazik tiendra!", la vareuse est faite pour traverser les âges et le temps. Sa patine la rendra unique et sera le reflet des aventures de son propriétaire.