Free shipping
Free shipping
on all orders over 100€*
The authentic Breton Pea Coat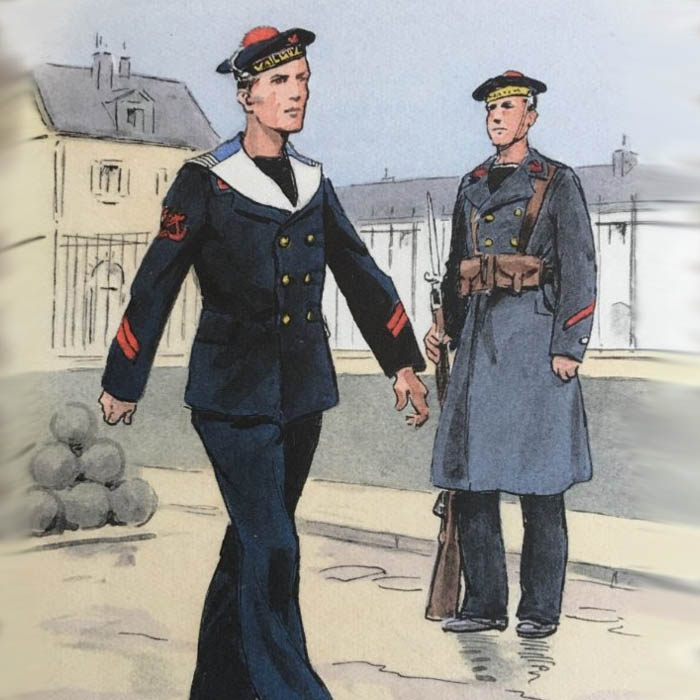 Originally, the reefer was created by Machrek Bedouins who called it qaba, close to the French word caban. In the XVth century, portuguese and spanish sailormen brought it back to Europe. Relevant for protecting sailors on the open sea or for the watch, it was adopted by the Western Navies during the XIXth century. Pea coat comes from the Frisian word pijjekker, pij being a reference to the twilled blue cloth with a nap on the verso.
 
The reefer is made in Europe in a very thick wool canvas, coated with a mix of tallow, tar for a perfect waterproofness. Le Glazik still manufactures 100% in France a reefer (Molène), the only one to be close to the historical one ; if the reefer is still waterproof, fortunately the technique has changed...
The reefer protected the neck thanks to its wide collar, the abdomen by its two rows of buttons (to be buttonned up depending the wind direction for sailors to port or sailors to starboard), the two hands with its breast pockets.
The reefer became a part of the French Navy uniform during the Second Empire. Its button, since then, must be inscribed with the effigy of the Marine Nationale, featuring the authentic reefer.

The reefer Molène by Le Glazik is well-known by the genuine garments connaisseurs, who are keen to its canvas & making qualities. It is, along with smocks, its trademark garment.
Les 12 points basiques de l'authentique Caban